Custom Mouthguards
in Wichita, KS
At College Hill Pediatric Dentistry, our mission is to help your little one maintain a healthy smile. One of the ways we do this is by providing custom mouthguards. For kids playing contact sports, mouthguards can minimize your child's chances of obtaining teeth or jaw injuries. In need of a mouthguard for your kiddo? Please contact our office to schedule a visit!
Get in Touch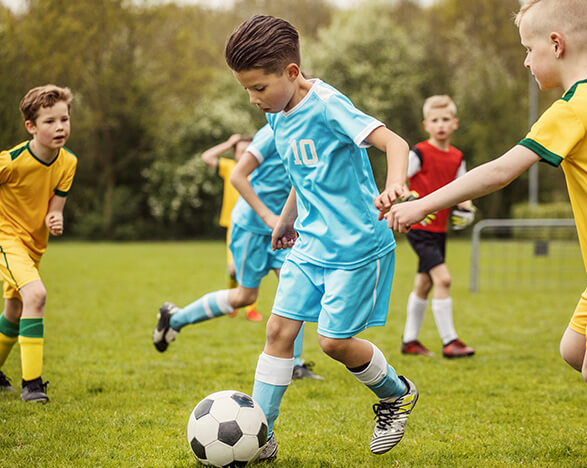 Athletic Mouthguards
Is your little leaguer gearing up to play their favorite sport? If so, we recommend getting them fitted for a custom athletic mouthguard. Sports are one of the highest causes of dental injuries and we want to help keep your child's smile safe and protected. Our mouthguards act as a barrier for your child's teeth and jaw by absorbing impact and cushioning their teeth.
Custom-Fitted Mouthguards vs. Store-Bought
It's important to note that not all mouthguards are created equally. While you may be tempted to reach for a mouthguard at your local sporting goods store, there are actually a variety of benefits to custom-fitted mouthguards that store-bought guards can't meet. Store-bought guards are often one-size-fits-all or a boil and bite guard that still can't quite provide the level of protection that professional-grade guards can.

Benefits of Custom-Made Mouthguards

Comfortable and snug
Specifically designed to fit a patient's dentition
Made from high-grade, shock-absorbing materials
Easy to speak and breathe when wearing
Maintain their integrity over time